Ramadan Prep Workshops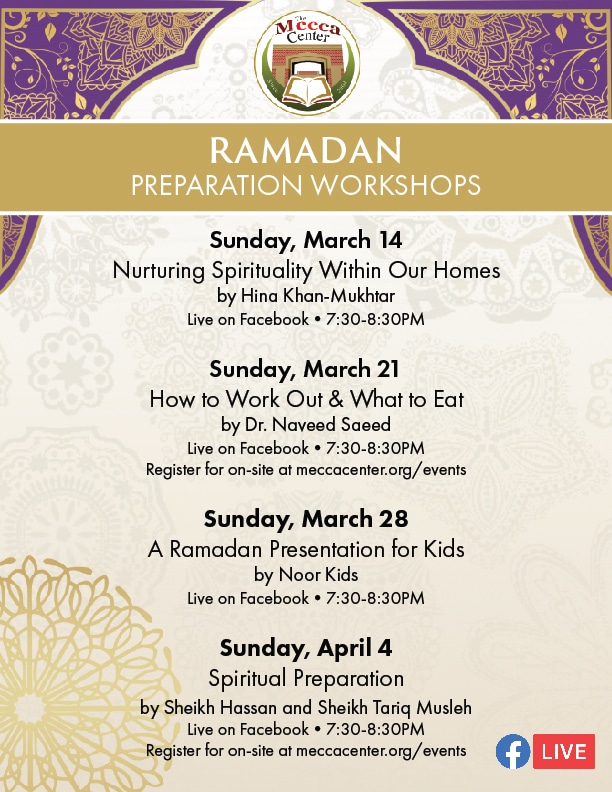 Join The Mecca Center for Ramadan Prep Workshops live on Facebook every Sunday through April 4! Learn how to nurture spirituality within our homes, how to work out and what to eat during Ramadan, enjoy a special presentation for children, and spiritual preparation with Sheikh Hassan Aly and Sheikh Tariq Musleh. Our March 21 and April 4 sessions will be held both online and on-site.
---
Amina's Song: Virtual Book Launch & Author Visit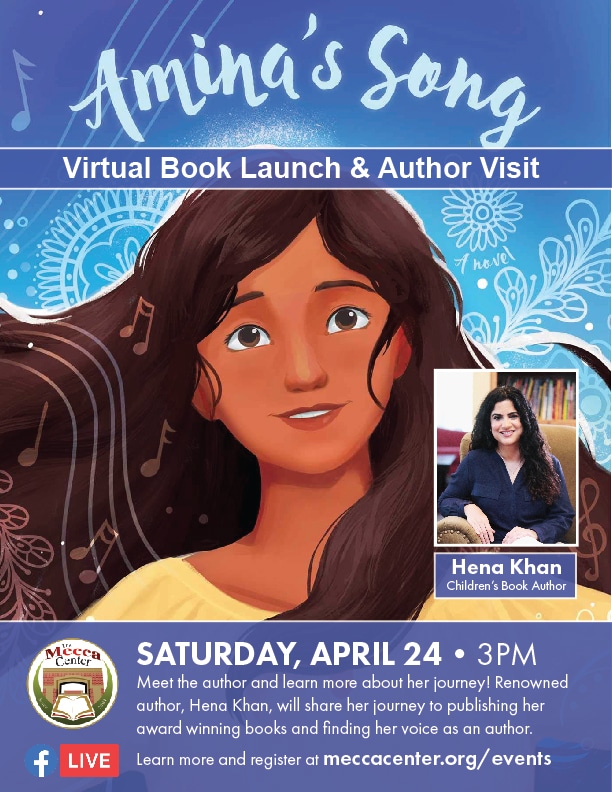 Renowned author, Hena Khan, will share her journey to publishing her award winning books and finding her voice as an author. She shares why finding your voice matters and how diverse books build compassion and tolerance. Learn some of her secrets to good storytelling during her engaging virtual visit with Mecca Center. Join us as she reveals her latest novel, Amina's Song! Book purchase via this event will include signed copies from Hena.
Purchase a signed copy of Amina's Song by Hena Khan!
Register for Amina's Song Virtual Book Launch & Author Visit
---