"In the Company of God," every Tuesday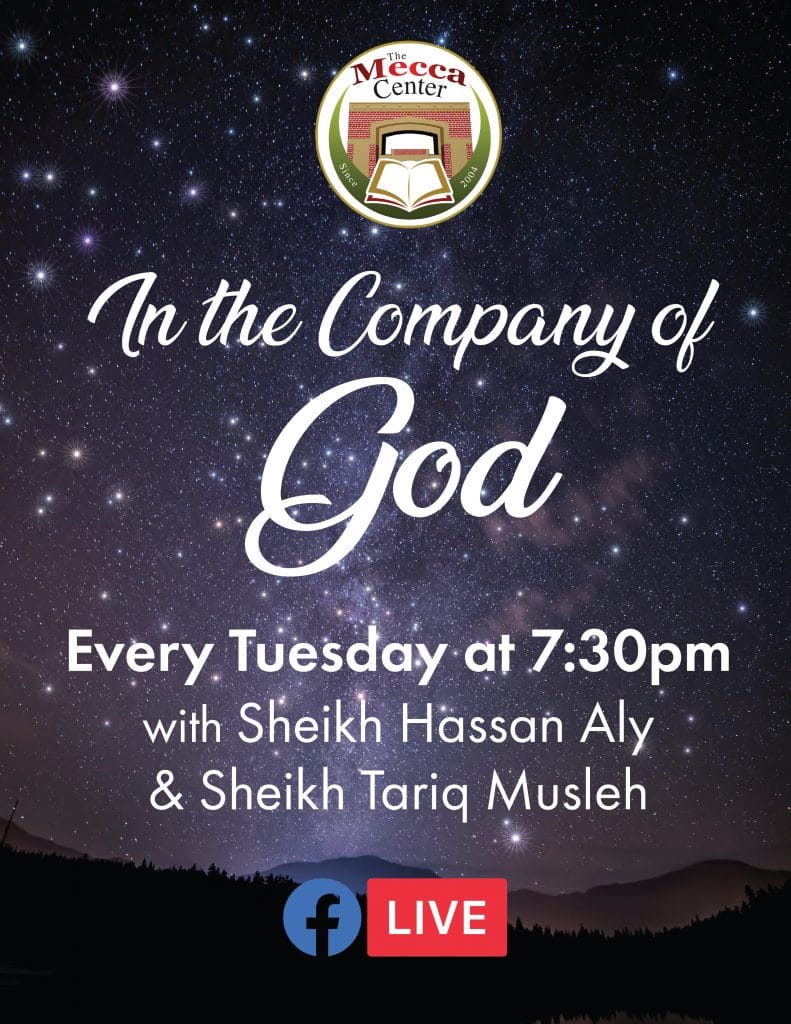 Join us every Tuesday starting September 15 for "In the Company of God" with Sheikh Hassan Aly and Sheikh Tariq Musleh live on Facebook as we discuss Allah SWT's beautiful names and attributes and how can we live in his company like the messengers, prophets, and righteous before us. You can also watch at meccacenter.org/live.
As if you see him ﷺ (Arabic Language Program) | كأنك تراه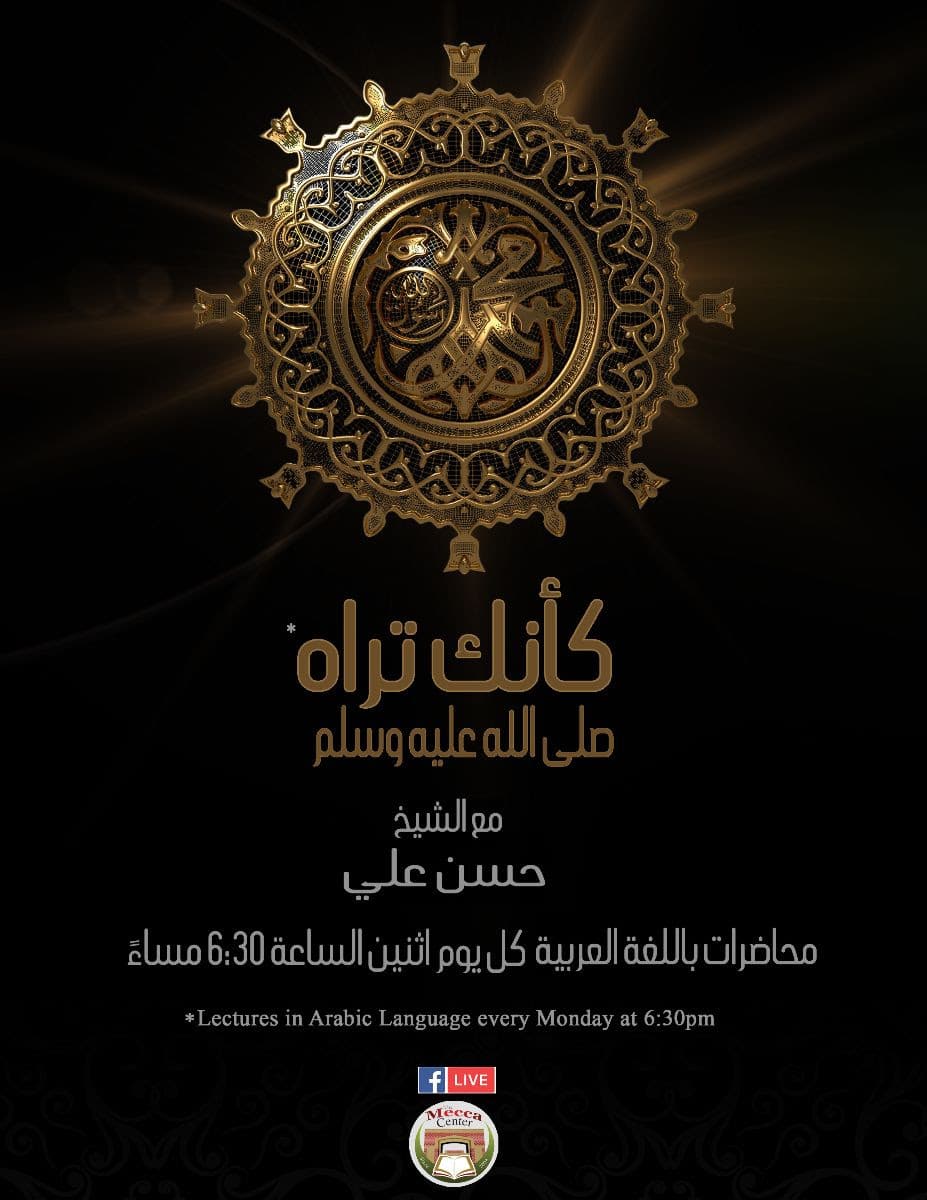 كونوا معنا الساعة 6:30 مساءً كل يوم اثنين في نفس الموعد مع هذا البرنامج الجديد باللغة العربية عن سيدنا رسول الله صلى الله عليه وسلم (كأنك تراه) مع الشيخ حسن علي
Join us every Monday night at 6:30pm for a special Arabic program with Sheikh Hassan Aly about The Prophet Muhammad, peace and blessings be upon him.