Second Annual Seerah Conference
"Prophet Muhammad ﷺ A Mercy to Mankind"
November 6-8
Join us this weekend for The Mecca Center's Second Annual Seerah Conference: "Prophet Muhammad ﷺ A Mercy to Mankind," on Friday, November 6, Saturday, November 7, and Sunday, November 8 live on Facebook. This is a special weekend webinar celebrating and commemorating moments of the life of the Prophet Muhammad ﷺ.
The conference will feature presentations in different languages including English, Arabic, and Urdu.
On Friday and Saturday, speakers include Dr. Jonathan Brown, Mufti Mohammad Riyaz, Sheikh Dr. Salah Alsawy, Dr. Ovamir Anjum, Sister Lena Tleib, and Sheikh Amin At-Tirmidhi.
On Sunday, please join us for a special night of Quran and Nasheed by Sheikh Ibrahim Dardasawi, Sheikh Nasser Hussain, Sheikh Tariq Musleh, and Sheikh Hassan Aly.
See our flier for times, languages, and details!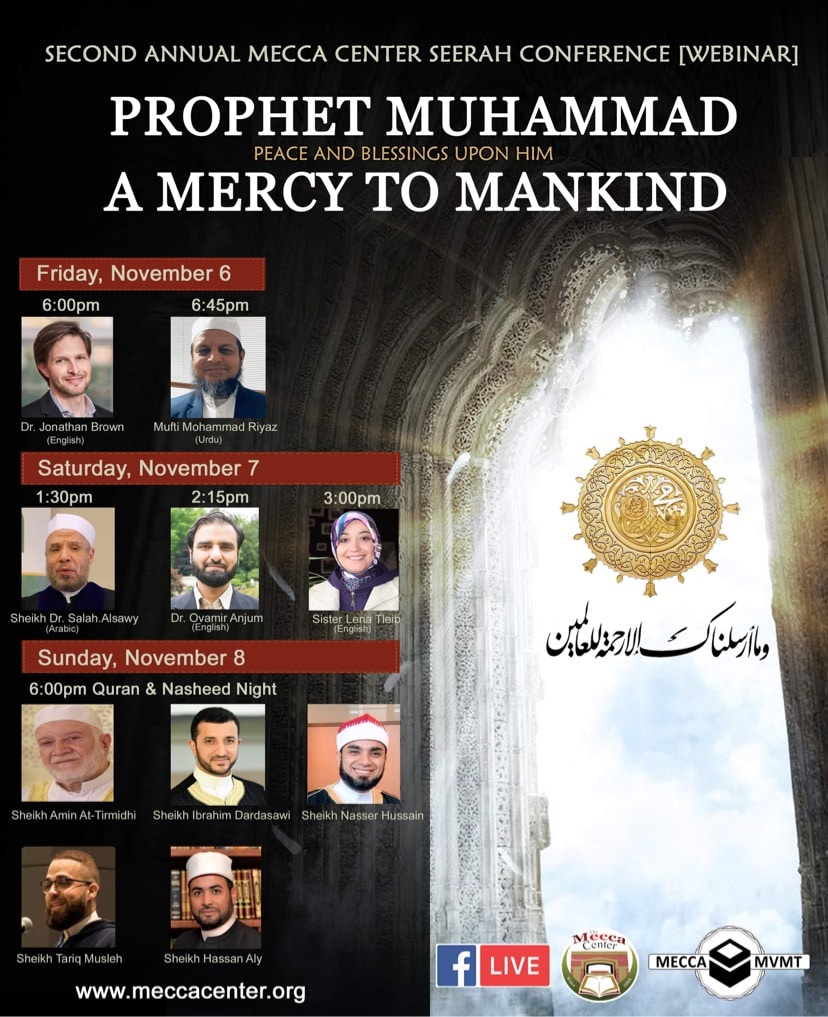 ---